WEBINAR: KPMG in Partnership with Aviation Week: Workforce Study
October 17, 2022
Now Available On-demand!
This webinar will review findings from the KPMG Workforce Study conducted in partnership with Aviation Week. Researchers will discuss the current state of the aerospace and defense workforce, as well as share research backed insights related to employee retention, workplace culture, and an evolving talent pool.  You will also hear about leading talent practices and innovative approaches in the market.
In this webinar, you will learn:
With an evolving workforce, the concept of employment has changed to emphasize partnership between employees and employers
Employees have a greater desire to innovate and have meaningful impact in their work; companies which disrupt may have higher retention
The aging workforce creates risk around knowledge transfer; at the same time, technology advancements necessitate reskilling
Workplace flexibility has become table stakes for many employees / roles and organizations are adapting their operating models to accommodate
The total rewards landscape has shifted away from rich retirement benefits to build compelling packages for employees in all phases of life (e.g., childcare, mental health)
Speakers:


Kristine Coogan
Partner - KPMG


Nicholas Georgopoulos
Director - KPMG


Steve Beckey
Partner - KPMG


Ed Hazelwood- Moderator
Aviation Week Contributor
Sponsored by: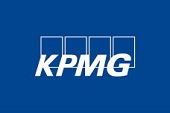 Unable to attend? Register anyway. All registrants will be sent a link to the webinar archive so you can view it at your own convenience.